Despina in Così fan tutte with Kammeroper München (2018)
Die beiden Schwestern sind wie Schneeweißchen und Rosenrot zurecht gemacht, während Despina als Commedia dell'arte-Figur auftritt. Polly Ott glänzt in dieser Rolle gesanglich wie darstellerisch. (The two sisters are made up like Snow White and Rose Red, while Despina appears as a Commedia dell'arte figure. Polly Ott shines in this role both vocally and theatrically).
Stefi Sieber, Die Rheinpfalz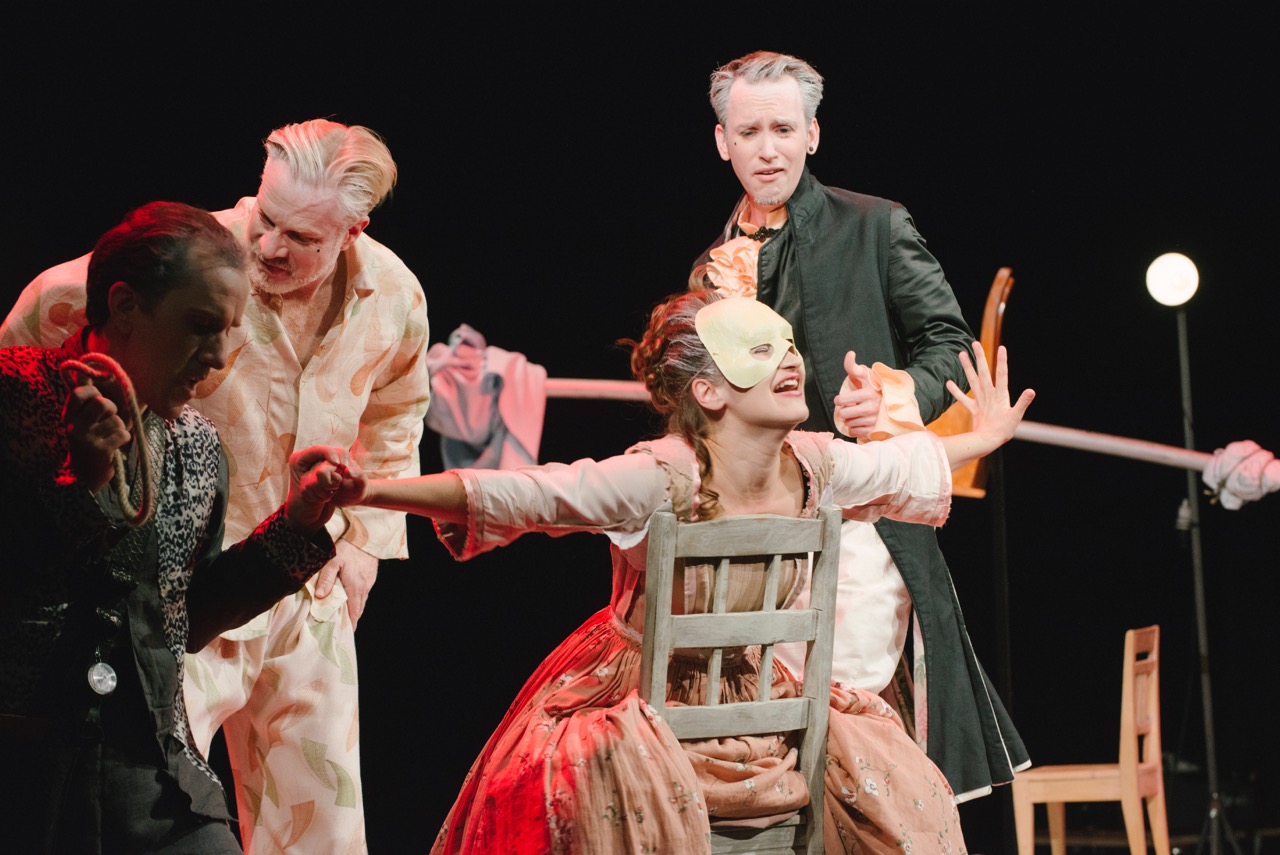 Klärchen in DIE WELT AUF DEM MOND with the Kammeroper München (2017)
Das kesse Klärchen, der mit Silbersopran auftrumpfenden Polly Ott. (The cheeky Klärchen, boasts Polly Ott with her silvery soprano).
Das Septett der jungen, gesanglich wie darstellerisch hochmotivierten Sänger war wie geschaffen für die lustige Goldoni-Geschichte. (The septet of young singers were made for the amusing Goldoni story, with highly motivated vocal and acting performances). Münchener Merkur
Herrlich zickigen Rokokotöchtern...Polly Ott mit amüsantem Spiel. (Charmingly bitchy rococo daughters...Polly Ott plays enchantingly) Bayerische Staatszeitung
Als die beiden heiratswilligen Schwestern übertreffen sich Friederike Mauß und Polly Ott mit glänzenden Koloraturen. Rüsselsheimer Echo
Anne Frank in the mono-opera THE DIARY OF ANNE FRANK at the Edinburgh Festival Fringe (2016)
Soprano Polly Ott is a fantastic communicator, simultaneously radiating the exuberance and vulnerability of a young teenage girl, with an alluring voice and perfect annunciation throughout. (Five Stars) Miranda Heggie, Herald Scotland
Polly Ott is outstanding in the role of Anne, and as the sole performer (apart from piano) of this work, gives us not only great vocals as the diary is read out in songs specially written for this work, but a fine acting performance. Tom King, Southside Advertiser
Review as London Sheraton in AIRRossini at the Neuköllner Oper Berlin (2013)
Eine temperamentvolle, urkomische London Sheraton spielte Polly Ott. (Polly Ott plays a bubbly and hilarious London Sheraton). Ingrid Wanja, Der Opernfreund